In a special Travel Episode of the Steve Schneider Show, Steve travels to Tel Aviv, to meet up with old friends Shingo Gokan (Angel's Share, NYC / Speak Low, Shanghai – 2012 Bacardi Legacy World Champion) and Zdenek Kastanek (28 Hong Kong St. / Proof and Co, Singapore) to give seminars, shake cocktails and judge the Bacardi Legacy Global Cocktail Competition, Israel Finals.  The winner of the competition goes on to represent Israel in the Bacardi Legacy Global Finals in Sydney in the Spring of 2015.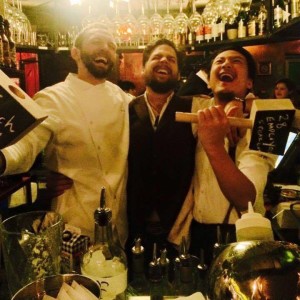 The travel episode is a bit of a change of pace to the regular SSS Podcast Episodes but will be featured often.  Listen in to hear about a few traveling bartenders' travel habits, Bacardi Legacy, TLV's winning cocktail and reports from some of Israel's top bars and restaurants as visited by Steve.
Also, don't forget Episode 5's guest Adam MacDonald has a buy one get one free special on his book. The Long Pour for Schneidey-Show listeners.  It's simple, go to thebartenderbook.com, buy a book and he ships 2 books.  The offer is only valid for the month of March, 2015
Don't forget to subscribe to the show to automatically get sent new Episodes as they come.  Download them and listen to them anytime. Cheers!
schneideyshow.com
.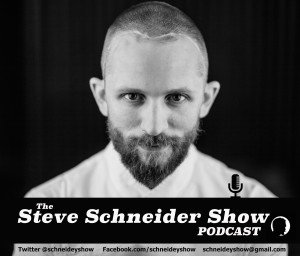 Podcast: Play in new window | Download | Embed