It's a Lucky Number Episode 7 Super-Show!  19-time Flair Bartending World Champion Christian Delpech of Fuel Bar in Las Vegas joins Steve to talk about everything.   From Christian's early years in Argentina to traveling the world racking up experiences, prize money, trophies and legendary status in the world of bartending to now judging competitions and what he looks for out of a young competitor.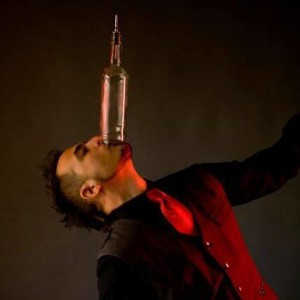 There is a lot of wise words of wisdom.  Christian's passion for what he does is evident and I'm still absolutely stoked about having him on the show.   It's not all about the money, as Christian tells a story of  finding about $3,500 in an old travel bag after 8 years but still has the trophy on his mantle.  His desire to be the best he can be is only trumped by his humility as an everyday hard-working bartender.
The music featured on this show is a song called "Champagne" by Los Angeles based group Copper The Bet with one of their members being Balvenie Whisky Advocate, Brian Summers.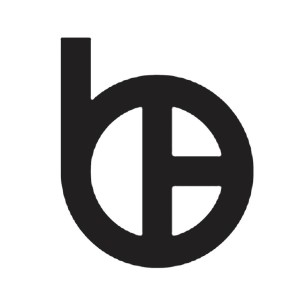 After my conversation with Christian Delpech, I touch on the art of the free-pour and give a little "audio seminar" about what I practice used to practice everyday until I became proficient but still now practice several times a week to stay calibrated.
Lastly we close the show with another Reading With Wrigley segment.  London's Jim Wrigley closes out the reading of The Long Pour segments for the month of March 2015.  This story is called D.H.T. (DickHead Tax).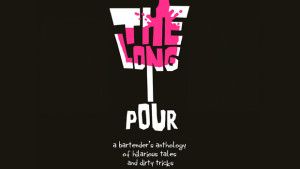 Last chance approaching to get the 2 for 1 deal on The Long Pour.  Go to TheBartenderBook.com, buy a book and Episode 5's guest Adam MacDonald will ship a second copy for free.  Act now as this offer expires at the end of March 2015.
www.schneideyshow.com  |  facebook.com/schneideyshow  |  twitter.com/schneideyshow  |  schneideyshow@gmail.com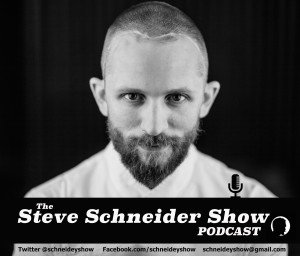 Podcast: Play in new window | Download | Embed